Discover more from Dapple Writes
Writing, reading, inspiration
Is it Character Weakness or Strength?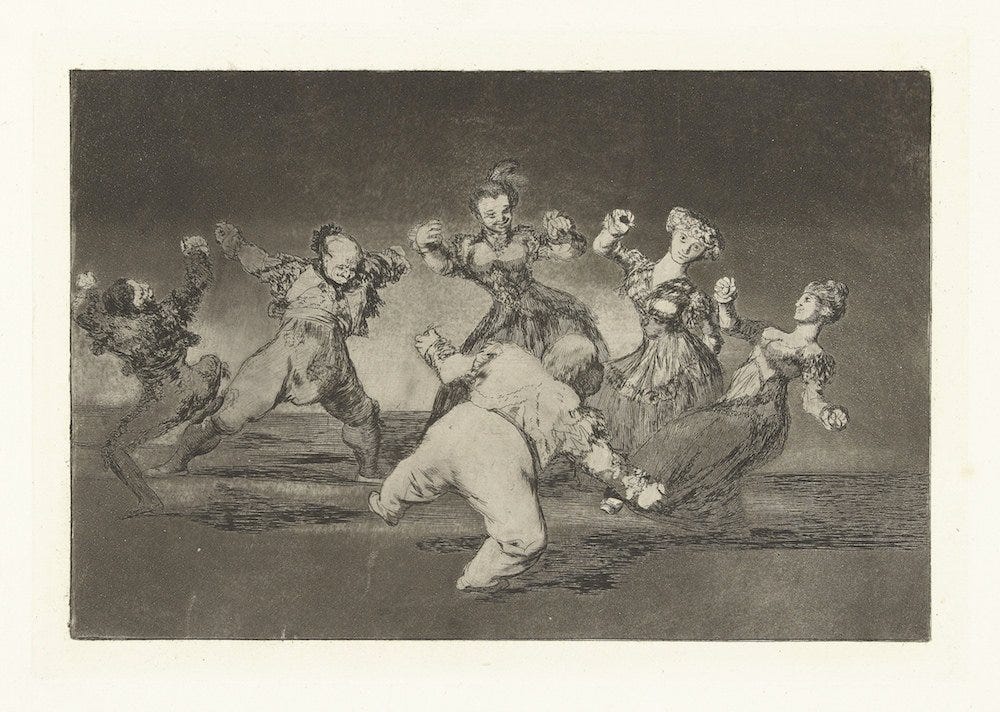 Bring some sense to your characters
We often focus on our characters' weakness. This is fine because everyone has a weakness and that makes them relatable, but what if we focus on their strengths? We get more defined characters. According to psychologist Don Clifton, each strength, when used at the wrong time or inappropriately, can be seen by others as a weakness.
If we can make the over-application of character strengths to work in our writerly favor, we have crafted better characters
Example: Sally has a commanding strength. This is great in tight situations where somebody needs to take charge. People listen to her when the going gets tough. It's her best strength so it comes natural, and she sometimes uses it when she doesn't need to. When she tells people what to do in casual situations, they think she is bossy.
Often, a person can have strengths that counteract each other or fight for dominance
My development strength (helping others succeed) often overrides my strategic tendencies. I know what I should be doing and why, and I can see the outcome of not working on my writing, but helping others gives me equal satisfaction.
Understanding our characters in this way can help us transform two dimensional characters into people our readers can relate to, or feel like they know.
Just for fun, why not try a few of the
34 strengths documented by Gallup
and see what trouble your characters might encounter?
Here's a few from my work in progress, Fodder for Pigs. They range from a simple example of strengths in action to a complex example as a whole person.
Simple character strength example in action
Sarah's main strength is intellection and she is deliberate. She is introspective and requires time alone to think. When she's made a decision, she sticks by it. Forever a tomboy, she has resolved herself to grudgingly do domestic work, which she finds gives her time to think.
When life gets tough and the people she cares about leave, she uses intellection as an excuse to isolate herself from caring for others. When her best friend points it out to her, she is upset at herself. He, the carefree one, has thought deeper about her than she has dared.
She doesn't need him, she doesn't need anyone, but she wants it. For the first time since adulthood, she makes what she thinks is a rash decision to allow him a closer place in her heart.
Medium complex character strengths
Sheriff O'Malley thrives on discipline and is analytical with a third in strategy. His world is best when it is orderly, but his life is about to get rather complicated. When his routine gets upset, his analytical side goes over all the possible factors that can affect the situation, and based on previous experience, they are often only the bad factors. He is so upset about his challenged routine, that he cannot plan ahead except in spurts of strategy—when it finally kicks in.
When he does get his plan in motion, he stands by it. It's a good plan. It's orderly.
Complex whole person character strengths
David's older brother is a self-assured achiever with a command and responsibility strength. This means he is quite confident he is right, can manage his life well, thrives on productivity, is exceedingly loyal, and uses his command to get others doing the same. At least he would like to do so.
His name means "He who tries and fails", as his grandmother thought it would be fun to name him after a warrior who, though he won many battles, failed a thing or two. It was a pet name the man had for himself. Brother doesn't think it's funny and refuses to use the name because it doesn't define him. People often see him as unpleasant, uptight, and even feared, but none would challenge his authority in a tight spot.
Not everything can go the way he wants it. When things get out of order, his siblings slip through his ever watchful guidance, and nobody listens to him, he decides they aren't his family and friends anymore. But of course, they are. He can't let them go. His responsibility strength takes over with its loyalty tendencies and he gives up a lot to save his loved ones. Did he try and fail or did he succeed? You'll have to find out.
What do you think your characters will do with their strengths that also brings them pain?
I would love to know. Please try the exercise in the comments or on your own. It's really fun! Consider putting your findings in a character chart along with your other insights on character development. This can help with the Why Test.
The link below has all 34 strengths and a short description. You don't need to purchase anything to view them.
https://www.gallupstrengthscenter.com/home/en-us/cliftonstrengths-themes-domains?utm_source=google&utm_medium=cpc&utm_campaign=full34_SL&gclid=CjwKCAiA9qHhBRB2EiwA7poaeP_AYhx7dSgszZ5f1DioudHEKL1CoIcJkCIcEVWYsyv-nWlpRdONURoC9tQQAvD_BwE